What:
Webinar on Visual scheduling use cases: what partners achieved with the toolbox
When: September 22nd, 2021
11:00 am NYC | 5:00pm Berlin
This entry-level webinar addresses developers who work on an ISV solution for Business Central and require a Gantt chart / interactive planning board as well as software developers working for a Business Central partner serving a customer with a very specific visual scheduling need.
About the toolbox
Our base technology called Visual Scheduling Add-in Development Toolbox (or VSADT, or just Toolbox for shorter) includes an AL-API and allows you to effectively develop a custom visual scheduling client control add-in that integrates into any Dynamics 365 Business Central extension.
In this webinar, you will learn
Use cases that go beyond our standard production scheduling or project planning extension
About partners who already used the toolbox for their solutions, and see what they achieved.
What you can achieve for your solution and for your clients if you start developing with our toolbox.
Which partners present their experiences?

Dynaway's maintenance software helps to prolong the asset life, optimize maintenance processes by reducing equipment downtime and overall maintenance costs within Microsoft Dynamics 365 Business Central.
Join the webinar to see how they use the toolbox for effective maintenance scheduling within an EAM (enterprise asset management) software.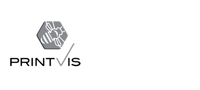 logo-printvisPrintVis is the Microsoft-certified Print MIS, a software solution specifically developed for the print industry. The powerful solution is built directly on Microsoft Dynamics 365 Business Central. It meets both the most basic and advanced needs of any type or size of print or graphical arts company, from quote to invoice, including full production management and a complete financial package with robust business intelligence from Microsoft.
Join the webinar to see how they use the toolbox for print production planning and scheduling.
Want to participate?