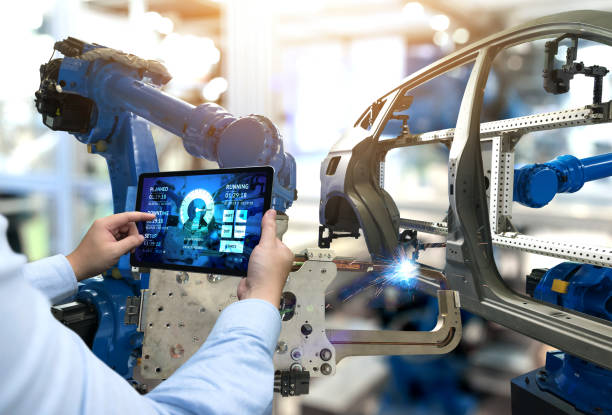 ERP (Enterprise resource planning) software designed to streamline, enhance, and automate key business processes is especially useful for manufacturing businesses that process a good amount of information through various stages and functions. Once thought to be accessible only to larger organizations, today's ERP solutions are also helping small and mid-sized organizations to improve their overall performance as their business grows. The advent of Cloud ERP has made ERP solutions more affordable by eliminating the expense of upfront hardware investment and ongoing IT maintenance while increasing operational efficiency, providing analytics and reporting, improving responsiveness to customers, and assuring quality control and security.
Cloud ERP's Software-as-a-service (SaaS) models operate fully online, making real-time data available to users even when they are away from the office, and social media integration enhances interactions with customers and employees.
If yours is a small or mid-sized manufacturing business and you are ready to move up from spreadsheets and basic accounting software to a comprehensive ERP solution, we have a few good tips for you:
1. Think about your goals
If you are hoping for or envisioning growth in your organization, operate as a small business that is becoming a large enterprise. Find out which ERP solutions work best for high-performing enterprises within your industry and find out if they can be scaled or customized to your present size and business needs.
For one of our clients, a manufacturing company based in Maryland, their goal of growth helped them choose Microsoft Dynamics 365 Business Central (BC) as their ERP solution. With a full-function ERP that includes accounting, inventory management, manufacturing, supply chain management, customer relationship management, human resources, and business intelligence, they can follow the same operational practices as the best larger businesses in their industry.
2. Make your ERP implementation project a top business priority
As soon as you realize that your organization is ready for ERP, that's the time to start working on the selection and implementation project. Don't put it off because you want to avoid the implementation costs. SMBs often discover there is a cost involved with delaying the move forward. Build ERP implementation into your near-term strategic goals. Take the steps and invest the resources to make your vision a reality now. With Cloud ERP such as Dynamics 365 Business Central, you may find that your ERP solution will cost less than you thought and will pay for itself over time.
For years the manufacturing firm in Maryland had been limited by its existing mishmash of desktop applications and antiquated financials run on a DOS-based system. Among other drawbacks, the software could not recognize PC improvements such as the USB interface for printers and peripherals and could not integrate with other necessary applications needed to run their growing business.
Having implemented Microsoft Dynamics 365 BC, the company was able to do away with troublesome spreadsheets and move up to a SaaS ERP platform with better security and guaranteed uptime. Business Central's decades of heritage as Navision and Dynamics NAV—flagship ERP systems in manufacturing, distribution, and supply chain management with a robust financial management suite—enable Business Central to interface with other best-of-breed applications to run the organization's full operation.
3. Choose your partner wisely
Making the move from a basic financial management system to a sophisticated ERP solution requires some expertise. One of the most important aspects of the implementation project should be to choose a reliable and experienced implementation partner who understands your business as well as they understand the capabilities of the software package.  Partnering with a seasoned leader who has expertise in ERP implementation, configuration, and customization (if necessary) will give you the confidence needed to choose the right solution for your current business needs and also to a plan how your organization will use the new system to its full capacity as you continue to grow.
Over two hundred of our clients, successful companies, strongly recommend working with a certified Microsoft partner such as BroadPoint that can sell the licensing and provide ongoing support through consulting and systems integration. Microsoft Dynamics 365 Business Central is a SaaS solution that is also available as an on-premise deployment. Our team at BroadPoint will walk you through all the steps for interfacing the system with other applications, helping you reduce or eliminate your IT footprint in a personalized demo you can request here.
If you'd like to know more about how Microsoft Dynamics 365 Business Central can help your manufacturing business grow, sign up for a free consultation with one of  our experts at BroadPoint.
By BroadPoint, www.broadpoint.net